Currently we do not know what is blooming on The Lot because we are in Germany. Today we toured Berlin, so I have some very special blooms to share. Currently in bloom are the Linden trees!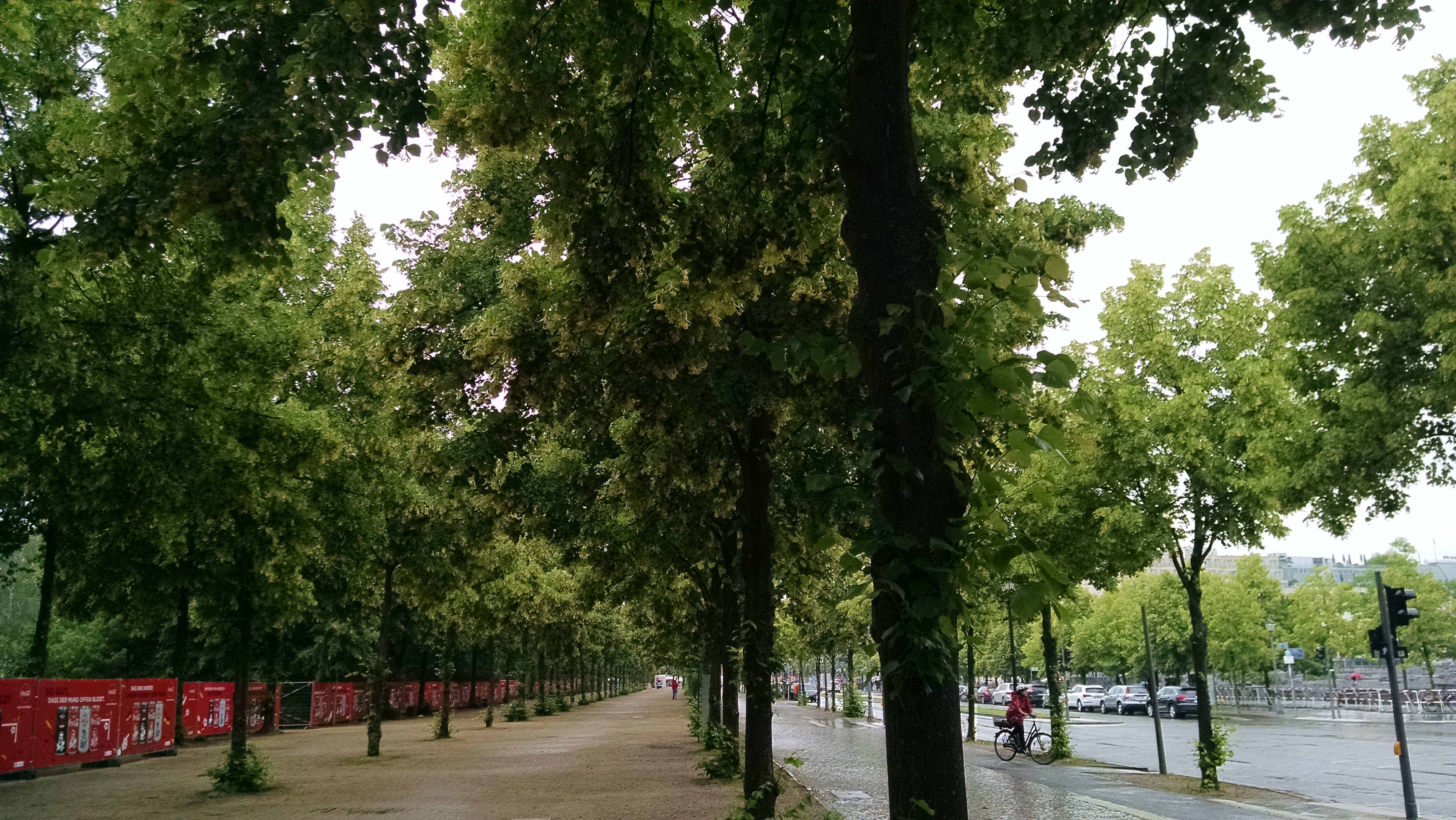 This shot was taken at the edge of the Tier Garten. The areas in the parks and along the sidewalks are heavy with the beautiful scent of the blossoms.
Happy Bloom Day everyone! Be sure to check out more blooms at May Dreams Gardens.